Among the many new trends I saw while visiting the World Market in Las Vegas this year was statement lighting, often pendants, hung in pairs over large dining room tables.
Larger dining tables in natural wood tones and unique light pendants were pulled off beautifully in many showrooms. The pairing of the two creates enough drama so you don't have to add a lot of color to the room. I loved the Noir showroom where dramatic lighting and natural wood tables was flawlessly executed.
Pendants with Edison light bulbs were everywhere, some very simple and industrial in design and others mixed with natural materials. Today's Edison bulb's have stayed true to the artful filament that we all love, but have redeisgned the energy consumption for a more appealing and eco-friendly lighting source.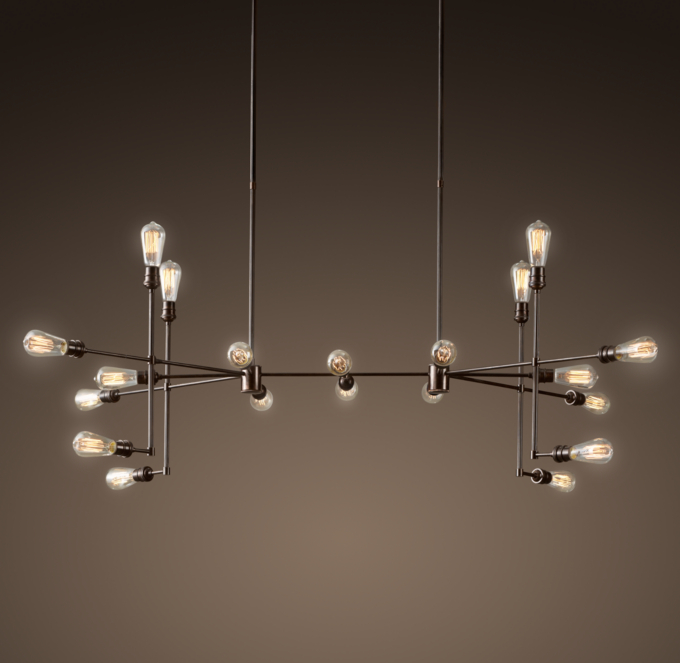 This updated style has inspired me to make a call to my electrician to remove my bronze chandelier and add multiple pendants along with a fresh coat of paint in a lighter color.  The new look will encourage me to entertain more casually in our dining area, a space currently used only for large family gatherings, and for storing the piles of fabric I love to collect.
With so many new and interesting lighting options and materials, the hardest part will be picking just one….or in this case, two!
(Visited 218 times, 1 visits today)