Bubble, Bubble
Toil and Trouble…
Tis the season to get spooky! Many of us love Halloween and want to get our homes 'in the mood' but we want something a little more upscale than caution tape in our living rooms. So this Halloween, Décorview is celebrating spooky chic – designs that will not only upgrade your Halloween décor but are so stylish they could stay in place for most of the year. If you dare…
This stunning chandelier brings the Haunted Forest right into your living room….
Forms of Nature Chandelier by Hilden Diaz
Every room could use a Skull Clock like this one from Z Gallerie!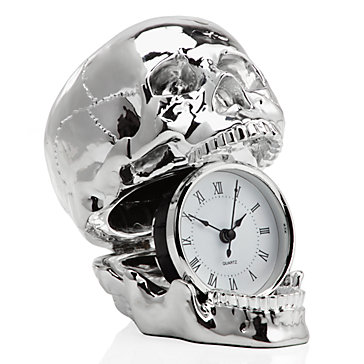 Trees are not just for Christmas anymore! This Halloween Black Grapevine Tree is handmade and available on Etsy.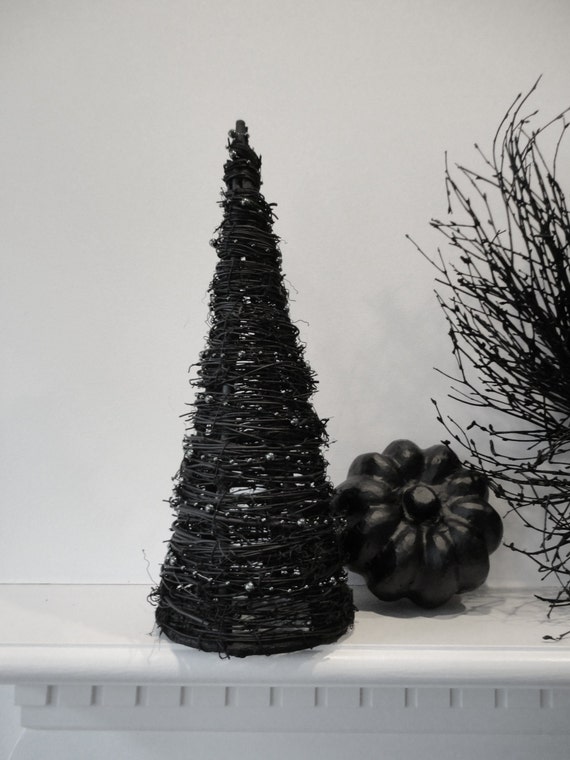 Whimsy Chic Designs via Etsy
Or you could go with a classy black and white, vintage-style Halloween: 
From black and white to the traditional black and orange for your Halloween dinner party!
You can even add a little something scary to your napkin rings
Tacky is forever banished with this 'Tres Chic' Party Table!
And don't forget to make sure your guests are also welcomed to your Halloween lair with style…
For more fabulously chic décor, check out our Spooky Chic Pinterest board. Happy Halloween from Décorview!
Header image source: White Whimsy
(Visited 63 times, 1 visits today)